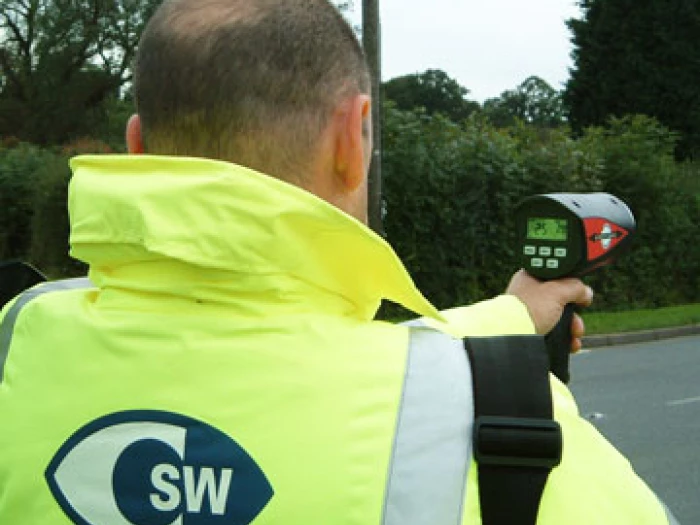 Help us to help you!
In response to complaints about traffic speeding through the village, particularly in Church Street, Chester Road and Old Coach Road, the Parish Council has started a Community Speedwatch group and acquired speed guns. The best way forward is for the Speedwatch group to use those to help make the case to the police that there really is a speeding problem in Kelsall.
If we identify speeding cars, the drivers won't immediately be prosecuted, because that can only be done based on evidence from equipment calibrated and operated by the Police, but each speeding driver will be sent a letter by the Police advising that they have exceeded the speed limit. Once enough of these 'warning' letters have been sent, the police will undertake their own speed monitoring, and prosecutions will follow.
Realistically, the group needs at least 10 volunteers to be trained (by CWAC) and deployed to monitor traffic speeds at our 7 CWAC approved sites around the village. Without residents who feel sufficiently strongly about this problem, and are prepared to put in some time & effort to help address it, there cannot be much progress – this needs to be a community effort.
Please get in touch if you'd like to join this group, at clerk@kelsall-pc.org.uk